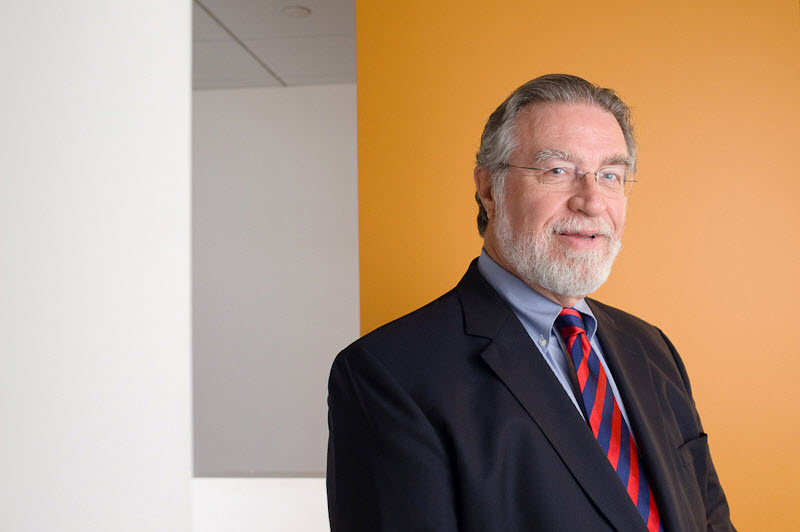 PHB Public Affairs is a consultancy that I established in 2006 after thirty-three years in the public sector. In 2020, I retired and closed up shop.  For 19 years, I enjoyed working for my public and private sector clients at the nexus of public policy and commercial transportation operations. The facets are many: governance, environment, public interest, commercial opportunity, international commerce, infrastructure, economic development, finance, domestic mobility, innovation, and homeland security.
The public port sector, where I spent much of my career, exists primarily to advance and facilitate commerce. Federal departments and agencies—such as Commerce, Transportation, Army Corps of Engineers, and Customs & Border Protection—and their programs serve a similar purpose, even as they may also regulate. The private sector engages in commerce, creates opportunities, and can do so in ways that provide public benefits. My combined experiences in Washington, D.C. instilled in me a strong appreciation for creative solutions and skilled management in both sectors:
Legislative Assistant to a Member of Congress
Legislative Aide in a Governor's Washington Office
Washington Representative for The Port Authority of New York & New Jersey
Principal of PHB Public Affairs
Over the years I was actively involved in a range of policy and program issues covering land, sea and air modes of transportation.
I developed working relationships in congressional and executive branch offices—with persons of both political parties—and in trade associations and embassies that reside in and around the District of Columbia.
I served on project teams, working with civil and environmental engineers, attorneys, economic analysts, logistics professionals, and communications specialists.
I was privileged to serve on national and professional advisory panels, addressed industry and association audiences, and led coalition efforts. When I formed the Washington Port Representatives group in 1985 it was to amplify the collective voice of ports, encourage collaboration on shared interests, and coordinate with the American Association of Port Authorities. Years later, the "Port Reps" lobbying group regularly continues to meet and the collaboration continues.
Affiliations Then & Now
My affiliations and memberships have included The Ferguson Group LLC, the American Association of Port Authorities, Maritime & Transport Logistics Advisors LLC, and the Transportation Research Board. I served on the Secretary of Transportation's Marine Transportation System National Advisory Committee, the Eno Center for Transportation Advisory Board, Alexandria Crew Boosters Board, and the Propeller Club of Washington, D.C. Board of Governors. I continue to serve as an officer of the International Association of Maritime & Port Executives (IAMPE) Board of Advisors, and on the Alexandria Tutoring Consortium Board of Directors.
On Ports and Policy
A career working on and around Federal policy and the port sector provides, inevitably, the opportunity for insights on the two. Below are two potentially useful resources for the interested person.
MTS Matters Blog
Look to the transportation policy blog, MTS Matters, for thoughts on the marine transportation system, logistics, infrastructure and government. PHB Public Affairs created and maintains the blog, inviting other contributors, as an outlet for ideas and a service to those who share this interest. Find it here.
While now retired, the interest remains. I can be reached through the contact information provided here.
Paul H Bea Jr